TV events, feature films and documentaries, all our projects are realized with passion.
Über 50 international erfolgreiche, teils preisgekrönte Filme hat loopfilm seit 2001 entwickelt und produziert.
International recognition was given to films such as: "Forgotten Frontier", (World Media Award in Gold, Special Award at the XVI Festival Filmowy NNW), "1806 – the Nuremberg Saga", (Bronze at New York Festivals) "Rise and Fall of the Berlin Wall" ("History Makers Award – Best History Production", "Gold Medal – New York Festival" and "The Japan Prize"). Race to the South Pole" was nominated for the International Emmy, and won the Golden Romy, among others.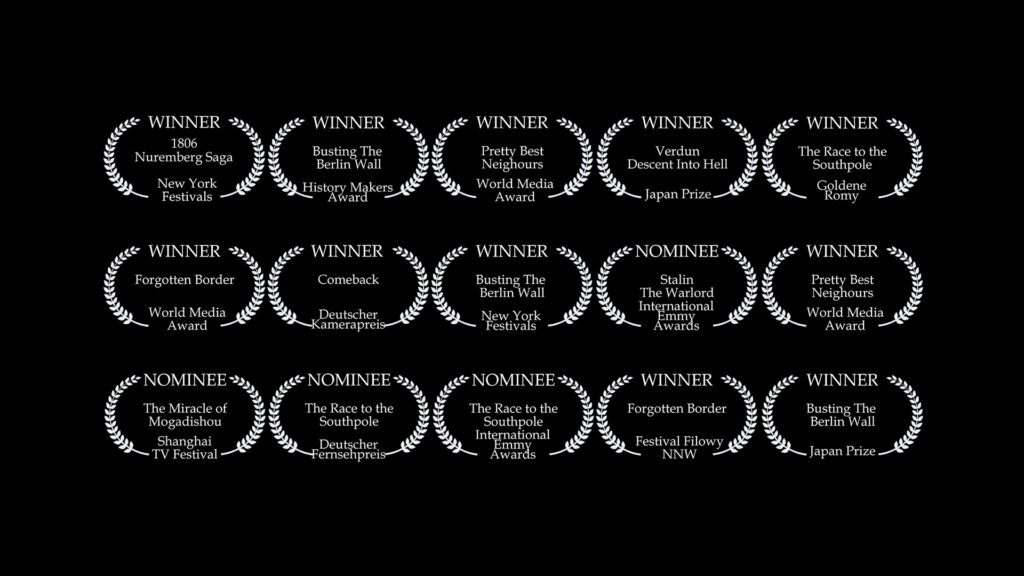 Frei-Otto-Straße 26
80797 München